Aaaaaah! Noooooooo! It's back!!!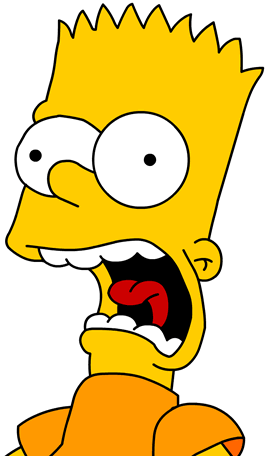 Presidential election years certainly seem to bring out the attacks on our children's education. (See 2004 and, umm,
Dover
?) There's just something about the campaign season that seems to really embolden fundamentalist leaders to try to tear down the wall of separation. It's hard to pinpoint why exactly. Maybe a certain
pandering
by candidates to the religious right?
Now, with 2008 just around the corner, it looks like it's shaping up to be a busy year for civil liberties watchdogs. Over at
Americans United for Separation of Church and State
, Rob Boston has an excellent article
Public Schools Under Fire
in the latest edition of Church & State.
Among the litany of attacks: Dubious Bible study classes; pressing students into evangelical duty; and, inevitably, the latest evolution of intelligent design. This time the creationist battle is brewing in Texas. Next year, the state will be revamping its science curriculum standards. And as Boston writes, "Advocates of sound science education are also watching Texas warily."
Boston explains:
"Gov. Perry has appointed Don McLeroy, a dentist from Bryan, as head of the State Board of Education. McLeroy, who was first elected to the board in 1998, has regularly voted to water down instruction about evolution.
"The Texas Freedom Network noted that McLeroy promoted ID during a 2005 speech delivered to his fundamentalist church. According to a report on the blog of The Texas Observer, McLeroy told the congregation that intelligent design is a "big tent" that represents religious conservatives' best shot at undermining evolution.
"Why is Intelligent Design the big tent?" asked McLeroy. "Because we're all lined up against the fact that naturalism, that nature is all there is. Whether you're a progressive creationist, recent creationist, young Earth, old Earth, it's all in the tent of Intelligent Design."
In something of a tactical switch, McLeroy recently stated that he opposes mandating the teaching of intelligent design in science class. Rather, he said, he would like to see the weaknesses of evolution taught more thoroughly.
Sound familiar to anyone
?
As a Texas Observer blog poster responded: "Get ready to redo the Scopes Trial, folks."
Lauri in York
Labels: Dover, evolution, intelligent design, religious liberty