New UK anti-terrorism ads are just plain scary
I just came across this on
Boing Boing
and had to post it here.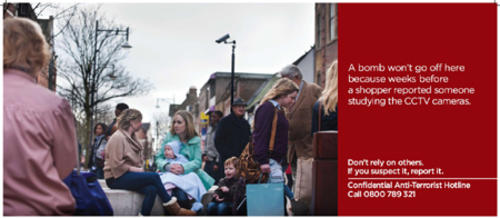 That's right. Don't look at the cameras. If you see someone looking at the cameras, report them to the police.
This is one of the two new ads for an "
anti-terrorist awareness campaign
" in London. You know, the city where George Orwell wrote
Nineteen Eighty-Four
.
The other ad: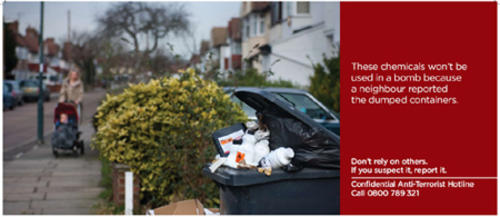 All I can say is holy crap.
A few months ago ACLU partner organization
Privacy International
released a ranking of the
world's worst surveillance societies
. England was among the worst offenders, an "endemic surveillance society" along with Russia, China, Singapore, and Malaysia. Oh yeah, and also the
United States
.
Exactly
four months ago today
New York City switched on the
Lower Manhattan Security Initiative
, based on London's "Ring of Steel" surveillance network. Wave one features 156 cameras, but the plan is to eventually expand to
three thousand
cameras, according to New York police commissioner Raymond Kelly.
The ACLU has published a white paper summarizing comprehensive research that demonstrates
video surveillance does nothing to improve crime
.
[Note: This also comes only one day after a report concluded that one quarter of all government databases in the UK are "
fundamentally flawed and almost certainly illegal
."]
Chris in Philly
Labels: privacy, surveillance society, technology and liberty